Travel
PARAGLIDING IN POKHARA & EXPLORING IN KATHMANDU!
Take a trip halfway across the world to the amazing world of Namaste! Enjoy the bustling city of Kathmandu, and the outdoorsy adventure city of Pokhara. Run, literally, run off the peak of Sarangkot Mountain, 5200' in elevation, to paraglide slowly down to the Pokhara valley on the edge of Lake Phewa. Want to do some trekking? We'll set you up with a trek guide to hike with you into the Himalayan Annapurna Range. In Nepal, the Namaste greeting is the norm and the people are welcoming and full of life. Let me know when you want to go, and I'll book your trip of a lifetime! Kim Stamps, Travel Agent 305-587-5575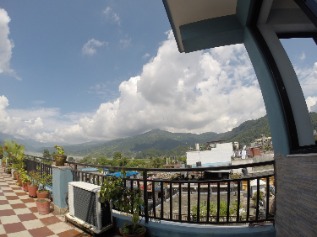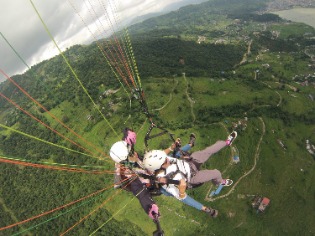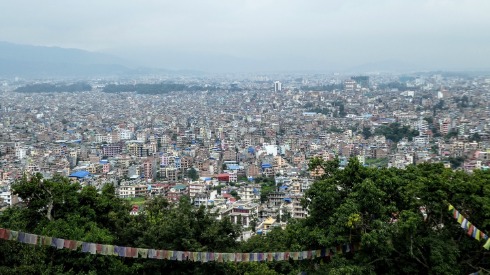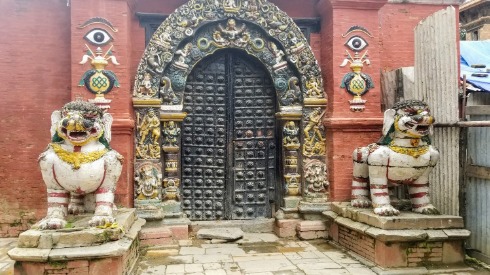 FISHING TRIP: ALASKA SALMON & DENALI FLIGHTSEEING!
FISH FOR SALMON IN THE KENAI & FLY OVER DENALI NATIONAL PARK!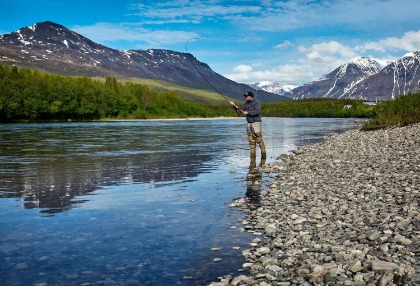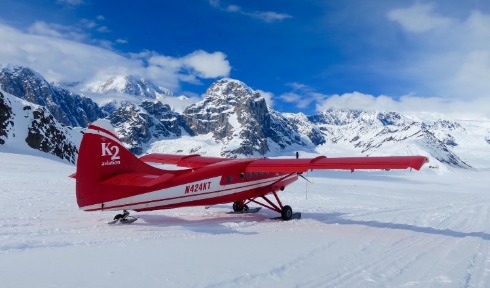 The best time to visit Alaska is in the summer and the best time for salmon fishing is the same! I recommend the latter part of July and the beginning of August, as all 5 species of salmon are in season! Stay in a mountain lodge and take a flightseeing tour to see the tallest mountain in North America, Denali.
Give me a call to book your fishing trip to Alaska! 305-587-5575 Kim Stamps, Out A Here Travel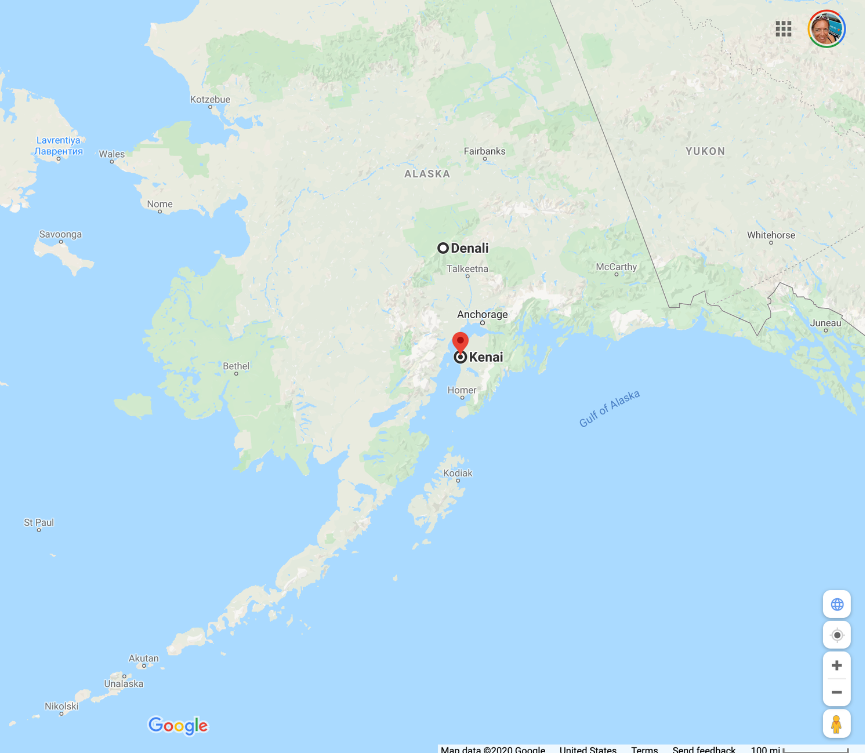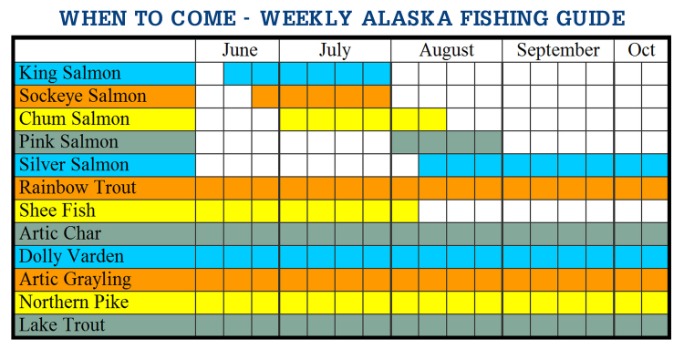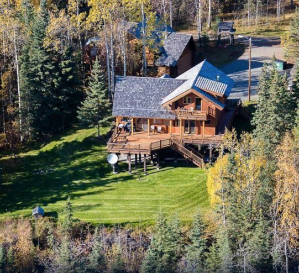 ROAD TRIP: APPALACHIAN MOUNTAINS!
TAKE IN SOME OF THE UNITED STATES' MOST SPECTACULAR SCENERY!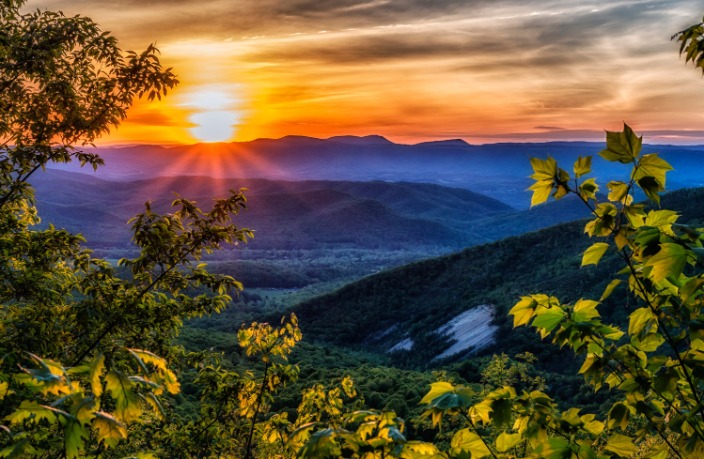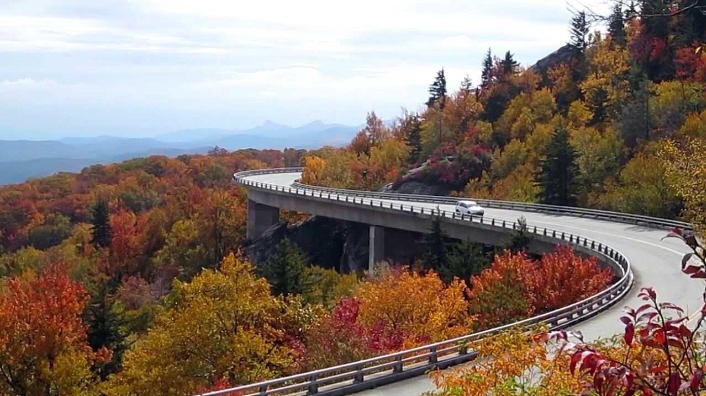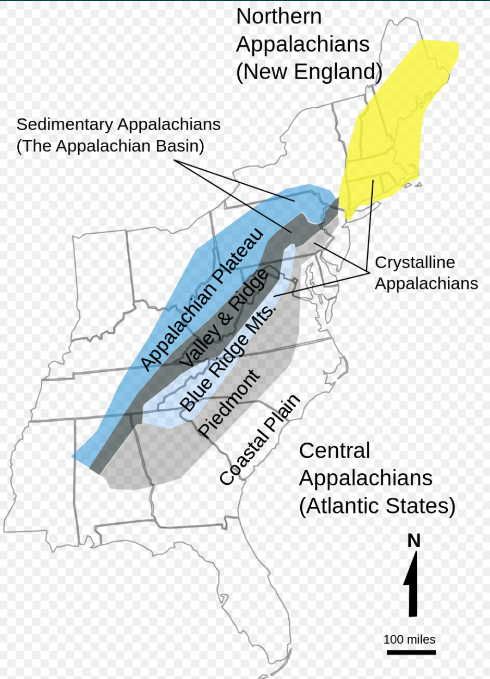 Rent an RV and go exploring! Start in the North Georgia Mountains, a piece of the Great Smoky Mountains, and head North into Great Smoky Mountain National Park. Hiking, Waterfalls, Wildlife, Incredible Mountain Views, and more await you. They even have an 11-mile Loop Road that is now closed to vehicles on Wednesdays until September 30 so you can ride a bike through the mountains without any cars! Continue through the park & head out on the open road of the Blue Ridge Parkway. It's over 450 miles of non-stop scenery with a super-cool city along the way, Asheville, NC. Check out this mountain town and the Biltmore Estate & Gardens en route to Shenandoah National Park and the iconic Skyline Drive. 105 miles of a spectacular mountain road that will take you to scenic lookouts, camping spots, and trailheads to the Appalachian Trail. You can hike up to 101 miles of the famed Appalachian Trail while in Shenandoah National Park! Watch for songbirds and black bears while you're here! Seriously, this adventure will change your world.
Call me when you're ready to book. I can help plan your journey and book your reservations too!
Kim Stamps, Out A Here Travel 305-587-5575
EXPERIENCE THE SLOW PACE OF AN AMAZING CARIBBEAN ISLAND AND THE REAL BLUE HOLE!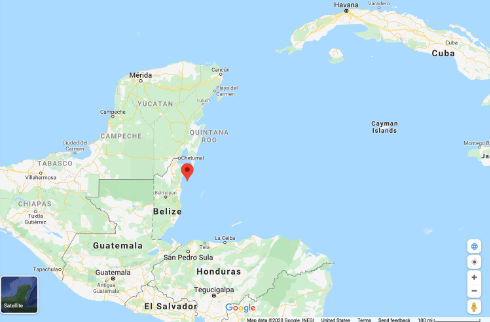 Fly to Belize City & hop on a reliable water taxi or small plane to arrive at one of the incredible islands off the coast of Belize, Caye Caulker. The island is only 5 miles by about 1 mile and has a population of less than 2,000. Lots of restaurants, fun bars, great island music, and some of the most incredible snorkeling & diving in the world! The Blue Hole in the Florida Keys is a quarry from the 1940s that is filled with salt water below sea level and rainwater above. The real Blue Hole, however, is a 153,000 year old underwater cave that was explored by Jacques Cousteau. Take a day trip to this unique geologic wonder.
Stay in an air-conditioned beach cottage within walking distance of the island fun. Be secluded & just relax or get out and enjoy the island. There's even a nature reserve jungle where you can see exotic birds, tropical plants, and even crocodiles!
Give me a call to book your trip as soon as Belize opens to visitors. Kim Stamps, Out A Here Travel 305-587-5575
Take a day trip to Havana from Key West or a multi-day trip from Key West or Miami!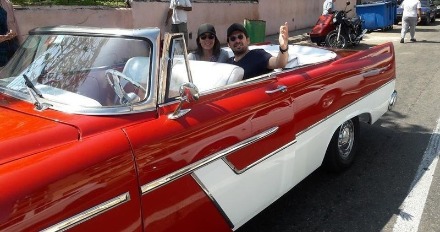 Call me today 305-587-5575 Kim Stamps, Out A Here Travel
4 Nights & 5 Days
About
Explore the life, culture, and history of Havana, Pinar del Rio, Viñales, and Santa Lucia. Learn about Hemingway's life in Cuba and visit his favorite places. Learn about eco-systems and marine life preservation projects in these regions.
Included in Your Trip:
Return Flights / Air Transportation Fares. The basic cost includes Flights Miami-Havana-Miami.
As per latest US travel regulations to Cuba, our customers will be accompanied during the
entire duration of the trip by one of the representatives of our US business, which is promoting/organizing the tour in conjunction with other services providers. Such representative will escort customers from arrival on destination airport, from where he/she will continue acting as the tour leader/tour-guide for the entire duration of the tour. The tour leader will be your main point contact, both whilst in the US and during your stay in Cuba, where he/she will be 24 hours available to assist customers with all travel needs, as required.
English/Spanish speaking Driver and tour guide.
Basic tour price provided includes accommodation on one of our pre-selected private B&Bs
(Breakfast Only Included). Hotel accommodation can be also organized at additional rates
subject to season and availability.
Additional meals at recommended restaurants/paladars will be paid for separately at the destination, as described on a detailed itinerary.
Activities, entrance fees, and tours of main cities and attractions, as described on the itinerary.
Additional/optional activities not described in the package will be paid for separately at the destination.
Adequate air-conditioned transportation including gas and unlimited mileage.
Travel Visa & travel itinerary with an affidavit in compliance with one of the travel categories
allowed by the US government travel regulations to Cuba, as applicable.
24 Hours travel assistance in Cuba.
Check out our CUBA webpage for more info!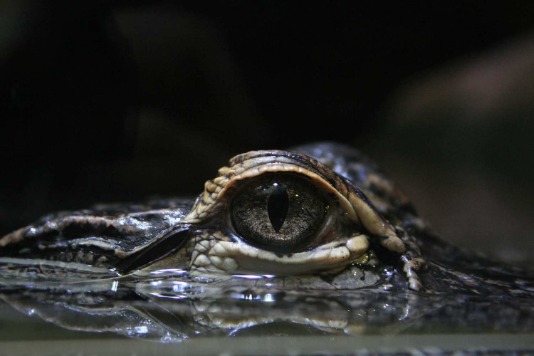 Take a trip to South Florida's Everglades National Park (3 days, 2 nights)
Whether you're starting out in the Florida Keys or somewhere else, enjoy the Everglades and some super South Florida spots.
Embark on your road trip in a fun rental car and head to Homestead/Florida City to find a famous fruit stand, visit the home to over 2,000 alligators, ride in an airboat, and visit Everglades National Park. Fun for Keys locals and visitors to the Florida Keys & Key West! Here's what we'll arrange for you:
Transportation
Choose a sporty convertible car, a roomy SUV, or even an adventurous Jeep!
Accommodation
Hotels vary greatly in the Keys. We'll help you choose the perfect place for you!
Activities
Hiking/Walking, Canoeing/Kayaking, Airboat Ride, Alligator Feeding, and MORE!
Some extras that are included in every trip:
Digital Maps & Directions
You'll have the tools you need to travel on your own
Historical & Tour Information

I'll share some tour guide knowledge with you
More options & alternatives

When you change your mind or need alternative activities
Call anytime during your trip
Multiple ways to contact your travel consultant any time
More info for this trip
The region between Miami and the connected Florida Keys is so unique that you may want to spend some more time in this area. Feel like you're in the movies when you visit incredible manicured botanical gardens in South Miami, be amazed walking through & around a castle built of local coral, feel like you're the one in the cage when you visit the jungle home of the monkeys, and more!
Note from your Travel Agent, Kim Stamps

When you're ready to plan your trip, let me know! For a small fee to cover my time, I will send you a printable suggested itinerary with attraction & activity details. When you authorize me to book your trip, I'll refund 50% your planning fee.
Glad you made it to this page!
We're updating our website and plan to launch it by July 1, 2020. Please sign up for updates and leave me a note if you want to talk more about how I can help you travel with ease.
Send us a quick email & we'll add you to our list
A simple form for you to get in touch & tell us where you want to go