Key Deer Update Nov 9
by
Kim
on November 9th, 2016
Help the Key Deer - Update 11/9/2016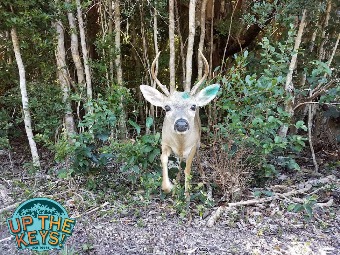 GOOD NEWS!
The number of Key Deer fatalities due to New World Screwworm are decreasing!

Key West Citizen reported that the eradication efforts are working!

Fewer fatalities mean we're on the road to recovery! Hooray!!

Florida Dept. of Agriculture & Consumer Services Update
Here's an update from my daily email received yesterday afternoon regarding pets traveling:
FDACS established an animal health check point at mile marker 106. Travelers moving north with pets, small animals or livestock must stop to get a free check for signs of screwworm. Early detection is key, and this disease can be treated.
o To date, 3,434 animals have been checked at the health check point- 3,169 dogs, 103 chickens, 122 cats, 13 horses, 19 birds (Parrots), 3 rabbits, 1 ape, 2 raccoons, 1 snake, and 1 rodent have had health checks completed at the check point with no signs of screwworm.
In partnership with USDA, FDACS is working on enhanced surveillance in order to determine the spread of the New World Screwworm pest.
If you're interested in receiving daily updates, visit this page at
freshfromflorida.com
Volunteers have been administering anti-parasitic medications for the past few weeks. Here are the last two days of updates from the Fish & Wildlife Service (FWS). Note ZERO fatalities from yesterday's update to today's. Yay!! I'll be going up again one day this week to help out. As always, if you want to ride with me, send me an
email
. My dear friend, Kadi, rode up with me a few days ago. She helped out a lot by filling out the data sheet for me, spotting the deer in the woods, and carrying the bananas and paint. It's also more fun with friends...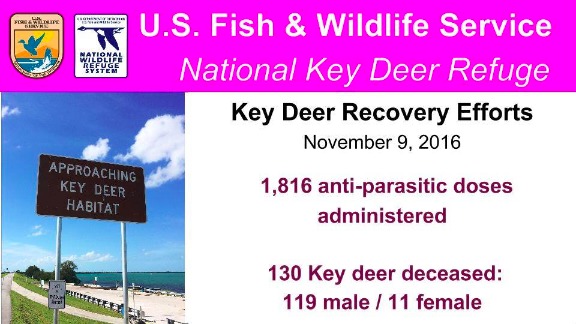 FWS UPDATE YESTERDAY MORNING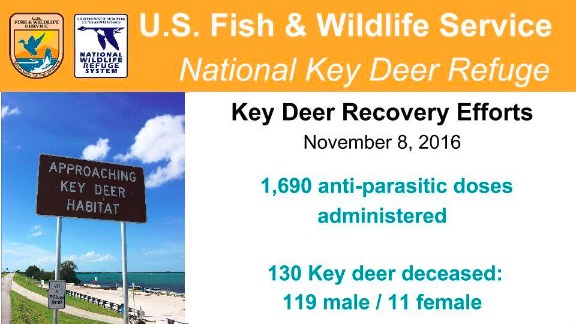 SCREWWORM ERADICATION EFFORTS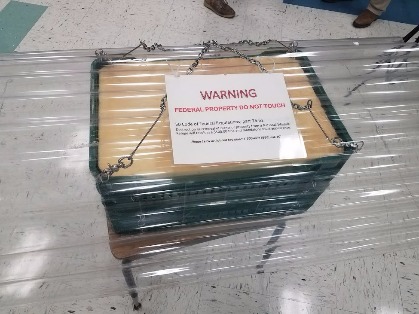 STERILE FLY RELEASE

More than 19 million sterile flies have been released so that the Screwworm flies will breed themselves out of existence in the Florida Keys. This method has been successful for the past 50 years in many parts of the world. Thank you, Panama, for supplying the sterilized pupa.


This is a fly release container. They have been placed throughout the Screwworm zone. Do Not Disturb these containers! We need the pupa to survive so the sterile males will mate with females.
WILD DEER MEDICATION EFFORTS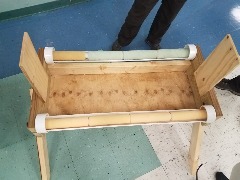 Self-medication stations and game cameras have been set up for the wild deer to minimize human interaction while administering anti-parasitic medications. These stations have been constructed in-house on Big Pine Key. A minimal amount of food for bait is place in the tray, and a topical medication is put into the rollers on the edges along with a non-toxic dye. As the key deer feed on the bait, they receive a dose of medication applied to the neck area.
Please contact me if you would like to ride up with me to help medicate the Key Deer. Even if you're not trained, you can help me do the job.

Sign up for my RSS feed updates so you don't miss them!

THANK YOU FOR YOUR CONCERN AND YOUR HELP! WE LOVE THE KEY DEER!!
Posted in not categorized
Tagged with no tags