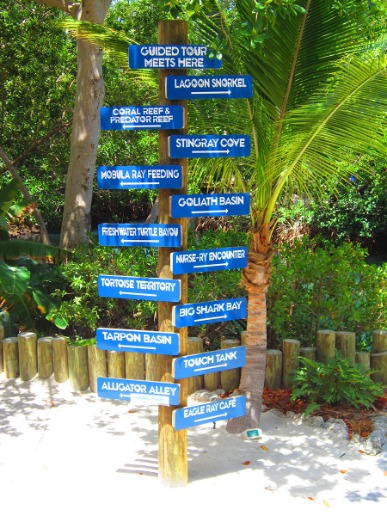 For an additional fee, you can choose an optional Encounter.
If you would like to add an encounter, please choose the add-on when you reserve your Up The Keys Aquarium Encounters Tour.
Advance reservations made on your behalf with Florida Keys Aquarium Encounters are subject to cancellation & refund policies of Florida Keys Aquarium Encounters. Please visit floridakeysaquariumencounters.com for more information.
Optional Encounters:Swim in the Reef Aquarium:
Swim in the reef aquarium with stingrays & reef fish, separated from the sharks by only a window! Snorkel or Breathe on a regulator so you can stay underwater and feed the fish, rays, eels, and sharks! $130 plus tax.
Stingray Encounter:
Get in the water with the stingrays, they'll swim right up on your lap! $65 plus tax.
Big-Shark Bay Encounter
: Meet, pet and feed adult trained sharks! $25 plus tax.
Feed the Tarpon, Turtles, or Stingrays
: $3 cash